Gentle Nudgings Coaching E-letter

November 2016                    
Happy Autumn! This season is truly my favorite time of year … hands down! The days are cooler, the air crisper … we have a few changing leaves here in So Cal, cinnamon brooms delight the senses and pumpkin-is-pumpkin everywhere! Yum!
Before I jump into the content today … a quick reminder that my Fall Special Coaching Package ends

November 30

.  If you are interested in the details please contact me asap!
Do you write?
I have had such a remarkable swing of emotions, activities and events this Autumn. I have been quiet but not because of lack of material to write about, to ponder, to study His Word about, to laugh about … to cry about. WHAT a crazy swing we have … maybe you have … been on.  I have been writing … but I haven't been publishing on my BLOG. Just when I was on the edge-of-my-seat ready to send … the SWING picked up speed again! 
Can you grab a cup of coffee or tea? Sit down for a minute with me? 
I want to share with you a story … this is about a little blonde girl who loved swings.  She grew up on a cattle ranch in a very rural area of southern Colorado, northern New Mexico. Her small rural red-brick school housed children from Kindergarten through twelfth grade. Everything happened in that red brick school house from plays to classes to basketball and volleyball games. The play yard had the typical teeter-totters, merry-go-rounds, slides … and yes, swings. Everyone would race to the swing sets at recess or before / after school for the coveted swings. Once on the swing … THE goal was to swing wildly but rhythmically and go HIGH enough to see over the bars! Can you feel the wind in your hair yet? Are you giggling? Terrified? Elated? If you are thinking about who that little girl might have been … you've probably guessed that it is indeed me. Or maybe … it was you on your playground?

Our grandsons were staying with us for a few days recently and our oldest grandson, who is four and a half 🙂 is much like his Granma wanting to go higher and faster when he was swinging in our local park.  Watching him smile and giggle as he flew through the air brought back many memories of hours spent doing the same as a little girl.
Where as I loved those days as a care-free child … swinging (other than the Country-Western Swing dancing) is not really my first choice these busy-adult days but … this Autumn it has felt in many ways like I have been on a crazy swing! Are you tracking with me?
Besides the politics of the day here in the U.S.A. … (see below for a couple of helpful resources I found helpful as a Believer … if you're interested) …  here is a quick calendar of my wild but rhythmic life-swinging this Autumn to quickly catch you up to speed.
September went from the sweet HIGH SWINGS of family times and launching a bi-weekly Bible study using ENTRUSTED by Beth Moore on 2 Timothy and the Courageous Leadership Boot Camp. to the  yet again gripping and tearful day of "9-11" where I watched the "Timeline of Terror." I know it may seem crazy but I do not want to forget what happened and I do want to be reminded of the amazing hero stories and COURAGE that was seen tucked into that day that changed our country … and many lives and families … forever. I wrote you that day but I did not send it. My emotions were swinging pretty high and low. 
October began with the SWING going HIGH(!) … up into the Rockies with a beautiful autumn drive  to Breckenridge, Colorado with my sweet sister and mother-in-laws for a women's retreat where God met us in tender ways in the amazing beauty of golden Aspens! We also had supper with my husband, my father and brother-in-laws. This was followed by a wonderful visit with two of my cousins in Denver and my college roomie and her family.  Then I headed south to the Ranch to spend a couple days with Mom, seeing some of my side of the family and then my Mom, sister and I head to the International Balloon Festival in Albuquerque. Wow … talk about swinging HIGH!  Beautiful!
SWING LOW … Breast cancer awareness month always reminds me of some of the most difficult times in my life battling breast cancer. Hey, did you get your Mammogram? A mammogram saved my life once … I recommend it if you haven't already done so this year! Check out the Bible study and discussion guide I wrote to compliment the amazing DVD / CD MORE BEAUTIFUL by http://www.musicforthesoul.org/resources/more-beautiful  The focus of the More Beautiful Bible study / discussion guide is to come beside people going through the valley of cancer, with special emphasis on breast cancer. I pray it is of benefit to you or someone you love! 
While you're there please check out their website www.MusicfortheSoul.org  Wow. Quite a ministry! Music for the Soul has a plethora of healing songs for the wounded heart on so many issues which could benefit you when you are struggling on your journey of life. On their website here is a quote I love "We all build walls to shield ourselves from deep pain, guilt, and shame. Music has a way of seeping through the cracks in those walls and opening up the heart. Then a message of hope and healing can be placed in the opened heart." 
They have a new project for those dealing with the wounded hearts from abortion.  If you are interested in donating and more information please check it out at http://www.musicforthesoul.org/updates/new-projects/    I urge you to listen to one of the three demo songs Hope Will Rise Again.  WOW.  Powerful! Let me know if you have questions I can answer.
SWING HIGH: In October more coaching, group coaching, Bible studies, women's ministry and babysitting our grandsons and family time with our oldest son and daughter-in-law (including a visit to the famous Underwood Family Farms Harvest Festival). The grand finale of October was a trip north to the Bay area to stay with our youngest son and daughter-in-law where we got go to their church plant and enjoy time and activities with them.
All of those events felt much like  fun swinging on the playground back-in-the-day! 
But … in among the highs are also those lows … swinging and life includes both. Why is it in life we think we should only feel the euphoria of the high? Hmmm. We are interesting creatures to be sure. Remember that the valleys are where the rivers of life run and the trees and grass grow … it does not mean the valleys are easy. 
As you know I really love to give to you food for thought … coaching ideas … and resources! This month let's talk about having COURAGE when fear and pain (swinging low) is a very real part of life! There has been much angst and fear during these final months, weeks and days of our political season here in the U.S.A.  as well in many personal lives, families, church communities, neighborhoods, etc. for many untold reasons .

What do I recommend you consider during these turbulent times?
I recommend you:
A)  Dig deep in the Word of God … it is only there we find our hope as the Holy Spirit teaches us how to stand … on what to stand.  KNOW the GOSPEL. Know the TRUTH … God's Word. You cannot discern counterfeit dollars if you aren't really experienced with the real dollars. You cannot discern counterfeit truth unless you know God's Word which is THE Truth. It couldn't be more important for you know God's Word than it is right now.   
B) Surround your heart and mind with great courageous influencers. Read.  Listen. Study. Run with / learn about the courageous leaders currently and historically. They don't have to be famous or well-known … most often they are tucked-into-every day life -heros. (IE People who love the Lord  and that have lives and character that would please Him) These are people of mentor-influencer ability.  I urge you to be around people of HOPE and "YES you can" attitudes! I urge you to work at being a mentor to someone else and disciple the younger generation in God's Word! Use your gift, whatever it is,  to glorify God and take the Gospel to the next generation!    
Special Resources as you DIG DEEP:
As God would have it we are working our way through the ENTRUSTED Bible study by Beth Moore "for such a time as this!" I highly recommend it! Two great quotes to whet your appetite to pick this study up and dig deep (1) "God has a plan for you. He has entrusted you with the gospel message and has gifted you to carry it to the furthest reaches of this planet. He's calling you to be His mighty servant, willing to face whatever difficulty you encounter as you carry out His mission." (2) "(the) titanic goal for this series (ENTRUSTED) is to become mighty servants of God loosed on the globe with the gospel (using our gifts). To do so,

we need to be educated and equipped

… Read 1 Peter 4:12-16″  I couldn't agree more!   Check it out!
BEYOND SUFFERING Bible by Joni Eareckson Tada. Wow!  Newly released … PERFECT timing! From the book bio on ChristianBooks.com "There is hardly a person who doesn't know someone dealing with a disability, disease, chronic illness, or other form of personal suffering. The Beyond Suffering Bible is the first study Bible to directly address those who suffer and the people who love and care for them. From bestselling author, singer, and radio host Joni Eareckson Tada and the experts at Joni and Friends Christian Institute on Disability, the Beyond Suffering Bible is filled with thousands of notes and features that invite you into a conversation about suffering and its place in your life. Each feature has been carefully created to provide you with valuable information, meaningful encouragement, and challenging applications as you encounter God's Word."  Website: www.JoniandFriends.org or other book sellers.
 As crazy as these times are … the SWINGS are wildly going HIGH and dangerously LOW … Christian Sister it is time to "get your game face on!" It is time to dig DEEPLY into the Word of God to be EQUIPPED and EDUCATED to bring hope to a frightened world: family, friends, neighbors.  It is difficult to be that peculiar person … to be different in this world of folks that are fearful, hurting, lonely, marginalized and yes, even hostile at times. But we have the Gospel which is the HOPE we can share with this world!  Are there things we can and should do as we see people around us hurting, marginalized, isolated? Yes. Today is THAT day.
Be courageous! Be a leader! Share your story of how His story and your story intersected and your life changed! Use your gifts for His glory! Simple, right? Yes, not easy … but indeed it is simple to share THAT joy! Write it down! Get "your game face on" and get ready for the delights of the SWING!  Sometimes high and sometimes low … He will be with you either way! I promise!
Remember: 
1 Peter 2:9

(KJV)

9 But ye are a chosen generation, a royal priesthood, an holy nation, a peculiar people; that ye should shew forth the praises of him who hath called you out of darkness into his marvelous light;
 Now … speaking of the CRAZY wild swinging that's been happening in our country … what can you do before TUESDAY , November 8th if you live in the USA?
A. PRAY! Pray and pray some more! Pray about your vote. Pray for our country and states as we go to the polls.
B. VOTE on Tuesday, November 8th. Please remember that the BIBLE needs to inform our vote.  The Truth is established only by God in His Word.  In my opinion, as a citizen, it is not only our privilege but our responsibility to vote.  I do understand that the situation is difficult and the choices are tough but … I urge you to vote.   I have already voted.
C. Be educated: As we work to become informed value voters we look for resources to help inform us from a Scriptural viewpoint. 
Some resources I have personally found valuable this political season are below. I am simply sharing resources which have been helpful to me.  The choice and your vote is your own. 
Today's podcast on November 4th was informational for sure.
This electoral guide has some great articles. You may or may not agree but I found them helpful.
So as you SWING HIGH or SWING LOW please be reminded in 2 Timothy 1:7 "for God gave us a spirit not of fear but of power and love and self-control." ESV.  Our hope and the hope for all people is in the completed work of Jesus. Our hope is not in the powers of the government. Our hope is in the Lord. We need to be ready to share our Joy with others!
From Beyond Suffering Bible … Where Struggles Seem Endless,God's Hope is Infinite "Courage and faithfulness. The true servant of Christ has the courage to do what is right and needed rather than what is convenient or acceptable. Paul's challenge (to Timothy) was to hold fast to the  Word of Truth and trust in the One who said he would never fail or abandon us. (Heb. 13:5). pp. 1385

Stand firm. Enjoy the swinging … maybe it is time to go find a park and just be a kid again for a few minutes! Smile, enjoy the breeze, remember that "He has you."

Blessings,
Coach Kathleen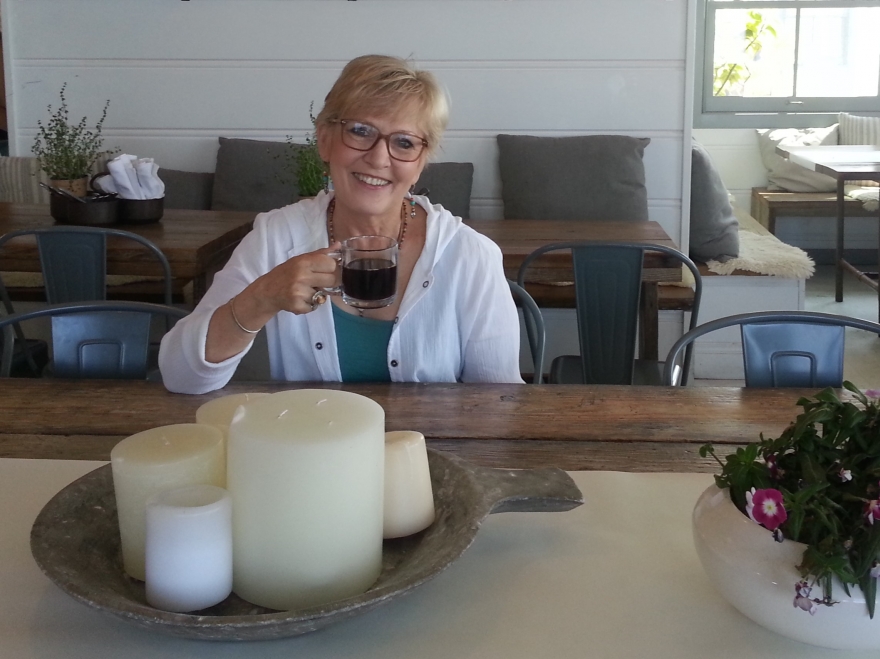 Master Certified Christian and Professional Life Coach